Saturday, August 18, 2012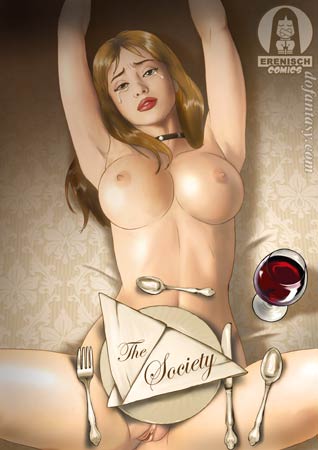 Starring Paul, Sherry, Michelle, and many others... Find it
here
.
Friday, August 10, 2012
The comic is done and ready to be sent to the publisher. Here is the cover for the comic. I finally decided to name it "
The Society
"... Lovely
Sherry
is the cover girl once more.
(As always, keep in mind that I do not put actual scenes on the cover, but try to capture the spirit of the comic instead. So do not expect Sherry to end up in this exact situation in the story.)
This story will follow "The Hotel" and "BG9", but it can be read as a single shot.
Monday, August 6, 2012
Painting is % 99 done, and here is the colored version of the
Mr and Ms. Stevenson
image I've posted earlier. I'll start lettering tomorrow. ETA 2-3 days.
Enjoy.