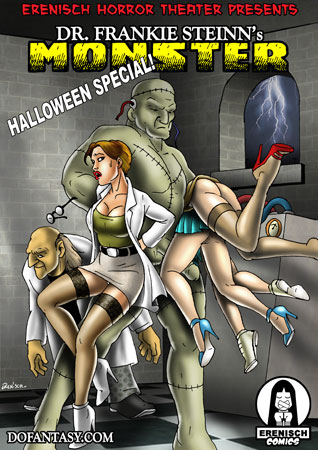 My latest comic (as of October 2009) is out. This one is a bit out of the ordinary and is only loosely connected to my other works. It has a number of references to the horror classics of the golden age of the cinema.
From the synopsis:
Becky
,
Paige
, and
Jessie
, three beautiful
young girls fresh out of high school, spend all their life savings on a trip to a distant European country. But somewhere on their route to fun, they come across Dr. Frankie Steinn's secluded medieval lair, where unimaginable terror awaits...
I had the idea for a horror-themed comic for some time, I guess releasing it as a Holloween special issue is a good idea... Hope you enjoy it...
(
Dr. Frankie Steinn's Monster
is available
here
...)