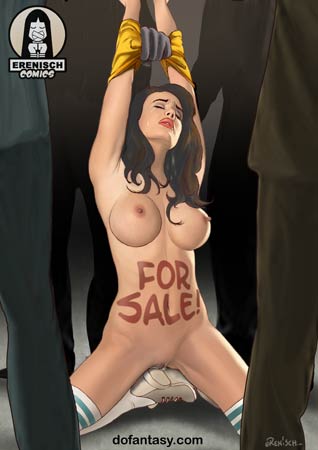 The first BG spinoff "
FOR SALE!
"
starring our lovely
Cindy
is released by dofantasy today.
The story covers three days of the life of
Cindy Leccacazzi
,
one of the last free female students of the
Class of '38
.
You have already seen how hard her life was in the proper BG storyline, now you'll see the worst weekend she had.
I don't want to give too much detail and spoil the story for you. All I can say that it is packed with action. I am kind of satisfied with the art in this one myself. I worked harder on details in this one, hopefully with good results. The lettering was bit rushed this time and you may notice a few typos and missing prepositions here and there (unless the editors caught them all).
I hope you enjoy it.
It is available here:
http://www.dofantasy.com/english/USAFC271ForSale.htm