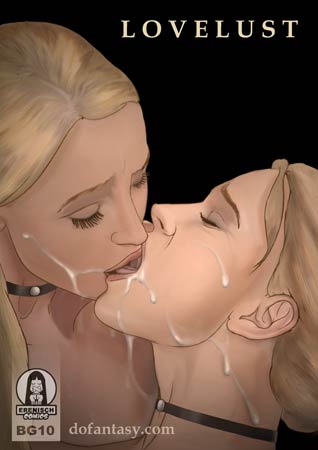 BG10: Lovelust
is now available
here
This episode is about the
Sweeties
and the
Stevensons
. Everything happens in a single day, but a single day in the Stevenson Harem is always a frantic one. I actually planned this comic as a post-BG story about a year ago. The story was very different back then. But now it is an important part of the main story arc with important consequences. This also changes the plot of the next chapter a lot.
The working title for this project was "
The Sweeties
" when I started developing it. Once again, the title changed after I finished the cover. A similar change happened with BG9 Vengeance. The lesson here is, covers are more important than you might think.
You'll see that there is a slight problem with continuity here. Since this episode was inserted into the arc at the last minute, I did not have space to address the radical events that took place at the end of BG9. Before this change, the original BG10 would be starting with a short cemetery scene, where Peter and Jeff were paying their respects at Steve's funeral. I thought about putting that scene at the start of this episode, but that would totally ruin the mood and pace of this story. There is a panel in there where Peter and Maggie briefly mention the issue, but that is all. So, I'll leave it for now and fix the problem with a flashback scene later.
This is what you kids call a "character-development" episode, with longer-than-usual sex scenes and loaded dialogue. I'm pleased with the result myself and hope you like it too.
Enjoy.