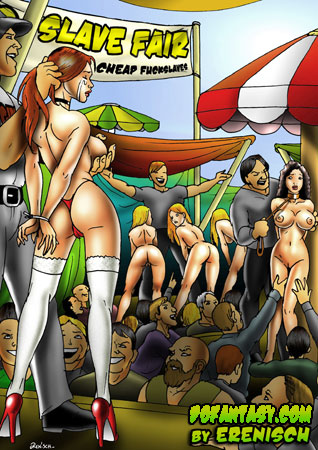 Setting: Erenischian Future
By the year 2022, many countries have passed the '
Compulsory Female Slavery Law
' that legalizes the sexual use and trade in of nubile women over 18 years of age.
When a girl reaches slavery age, she can be bought and sold, hired and whored, and be used in every imaginable way. She becomes her owner's personal property.
Storyline:
After the law, increasing demand for sex-slaves created a huge market in which females are bought and sold in great numbers. Slave traders ranging from neighborhood pimps to huge slave companies competed to supply the prettiest, the most obedient slavegirls to the customer
Annual slave-fairs provide the best opportunity to sample the best slaves companies and slave shops bring out and to check the latest equipment designed for training and for a better slave enjoyment experience..
(
Slave Fair
is available
here
...)